Atmos Lab Aloe Vera is a flavour of the eponymous plant. Suitable both on its own and in recipes for botanical, tea, grass notes or combinations with sour fruits.
Volume: 10 ml
Recommended dilution: 2 – 5%
Recommended maturation time: 7 days

Ingredients: blend of concentrated flavors dissolved in PG (FEMA 2940). It does not contain sugars, gluten, GMO or diacetyl.
Producer: Atmos Lab, Greece
Flavours are not intended for direct use. Do not use undiluted! They serve as a flavouring agent in the home preparation of e-liquid. If you don't know how to do it, try our guide.
---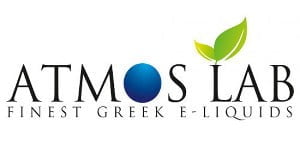 The Greek brand Atmos Lab was founded in 2011 and has been around since the early days of Slovak vaping. The days of shake and vape have gradually pushed this brand out of the market, and that's a great shame. We told ourselves it was time to return to our roots, which are worthwhile.
Atmos Lab is based in Athens and is the first manufacturer to be certified to ISO 9001:2008. Quality control is very important to Atmos Lab. It cooperates with the Toxicology Laboratory of the Faculty of Medicine of the University of Thessaly, which analyses their products every month and monitors for the absence of undesirable substances such as nitrosamines TSNA or hydrocarbons PAHs.